Rent a 100% Electric, Plug in EV car on Maui!
2016 Nissan Leaf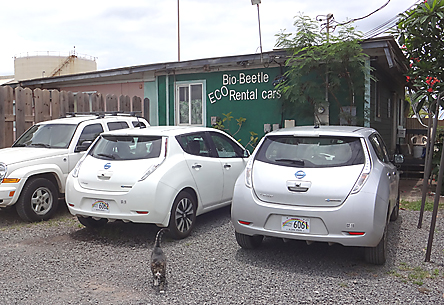 2011 World car of the year. 100% Electric car.
ZERO Emissions!
NO FUEL NEEDED.
Just plug it into an electric outlet to recharge! Even a standard household outlet!
Comes with a 20' cord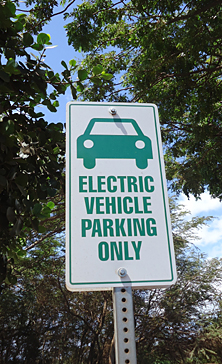 No Gas! No exhaust! No motor oil!
99 mpg equivalent! and better!
Rear view Camera!
~100 mile range
4 door hatchback
Seats 5
See where to charge your EV on Maui.

Several New charge stations added on Maui, including fast chargers! And many are free to use!
Although this is the most eco friendly electric car available, using no fuel at all in the car, currently you are slightly limited with how far you can travel, such as: you might not be able to drive all the way up Haleakala, or go to Hana and back the same day... Talk to us about options and concerns... Try it for part of your trip, and exchange it with a different car for your longer excursions!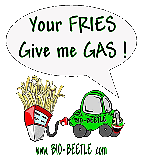 Home| Who we are| Maui Car Rental Policies| Maui Car Rental Prices| Electric Car Rental info| Biodiesel Car Rental info| Our Green Celebrities| Maui Hawaii tips and info| Cat Charity| In the News| Why ECO Friendly| More Links| Email
You're not just renting a car...